FORTE music notation software is a music writing app for Windows that is both powerful and easy-to-use.
Developed in Germany, the home of classical music, FORTE has been designed and developed to be the easiest music writing app possible. Not only that, but it is one of the most affordable music notation apps on the market (and includes a free version).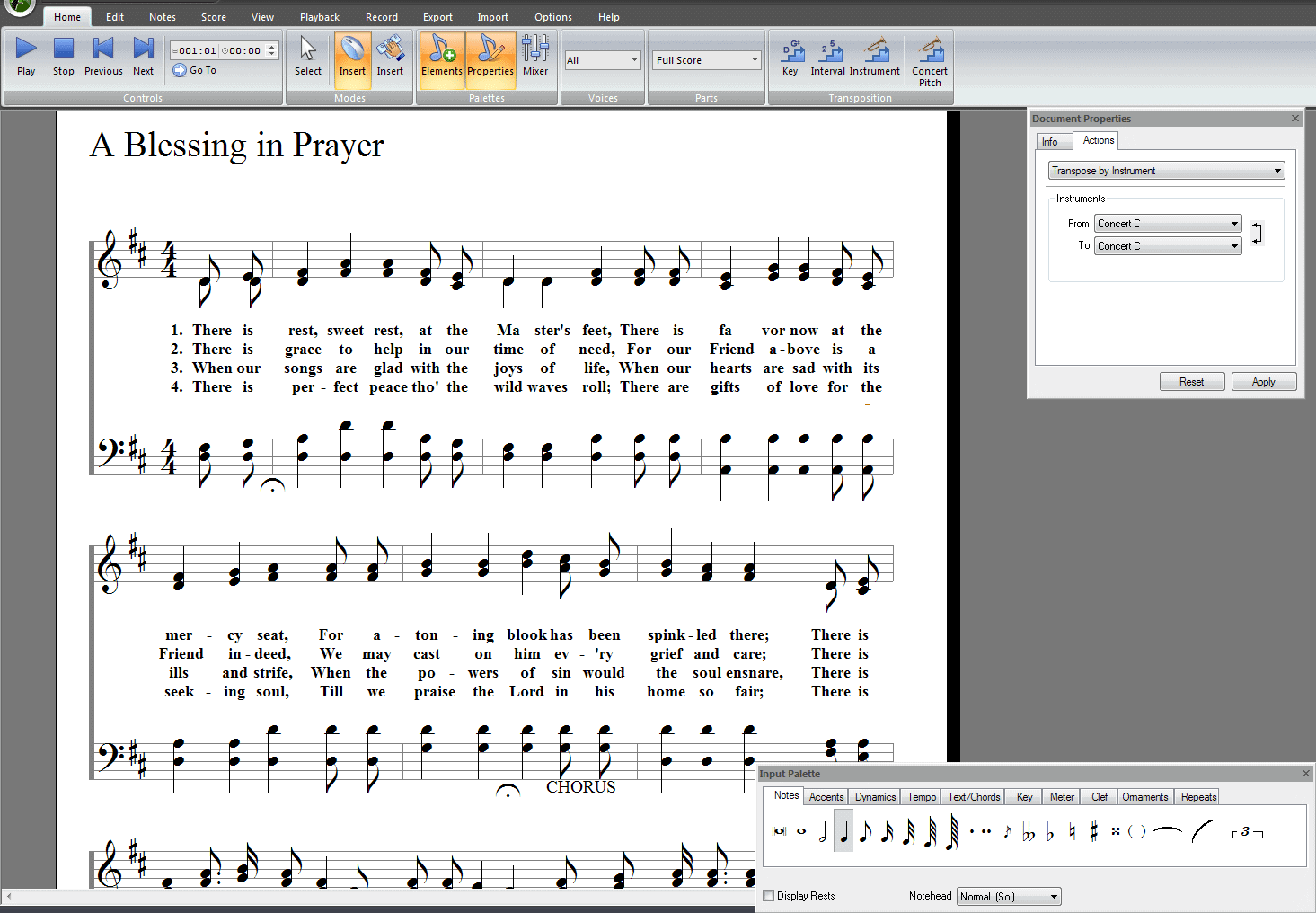 4 editions to suit different requirements and budgets
Each version of FORTE comes in four editions:
Free – music writing software for first-time users
Basic – for composing simple melodies for up to four instruments
Home – for creating sheet music and scores for up to 16 instruments
Premium – for writing complex scores and parts for up to 32 instruments
Test FORTE for yourself by downloading a no-obligation 14-day FREE trial. 
Quick set-up and easy music score writing 
The Score Wizard will guide you easily through the initial setup process, and then you're ready to go.
The variety of features make FORTE notation simple to use. So simple in fact, that it's possible to score a new piece of music in just 10 minutes. 
Depending on the edition you choose, FORTE provides you with plenty of instruments, time signatures, tempos and many other elements to choose from. 
One of the basic features is a Music Ruler. The Music Ruler allows you to insert notes and elements at just the right beat in the measure. You don't even have to insert rests because the Music Ruler does it automatically for you.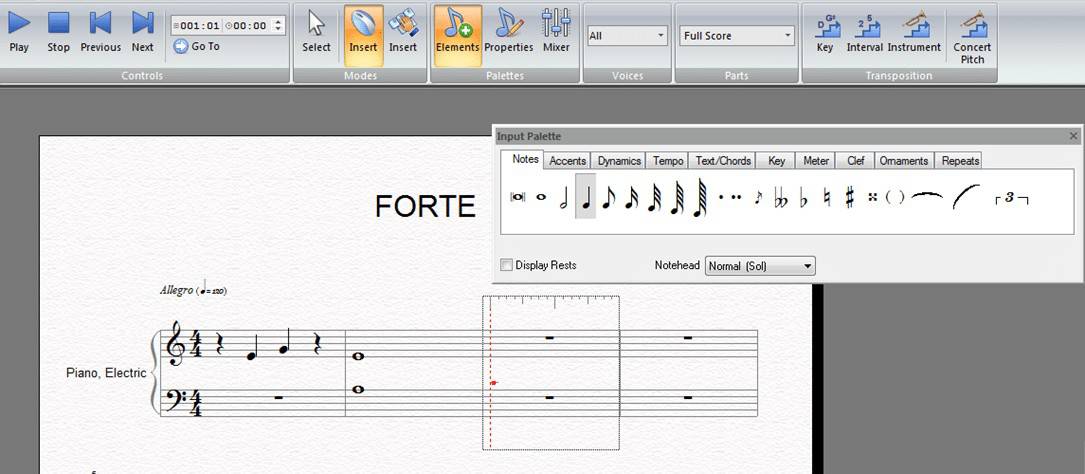 You can also use a MIDI keyboard input for adding notes as you play them. And there's even an audio sequencer, so you can play imported audio along with your score. 
Once you've completed your score, you can either print it as you see it or customize the layout and format. You can also export the audio as an MP3 or WAV, and burn it to a CD or USB.
FORTE 11 
The most recent version is FORTE 11. As with each version released, FORTE 11 benefits from significant improvements and developments. 
This latest version offers enhanced usability, new chord features, and the Premium edition includes ScanScore 2 – the newly improved and superior scanning software. 
FORTE 11 Home and Premium editions also come with Bandora, the virtual music arranger. With Bandora, you can choose from over 500 musical styles and create professional arrangements for your scores in as little as 3 clicks!
Why choose FORTE's 
music writing app
? 
FORTE has been successfully developed to be user-friendly, functional and fun for all ages and skill levels. Used around the world, in over 130 countries, FORTE has received many great reviews… and is as perfect for the young band student as it is for the seasoned composer. 
Once you've installed the software, you'll quickly discover how easy it is to create new music. 
If you haven't written sheet music before, you'll soon find out just how addictive the process can be. And if you want a greater understanding of how to read and compose music, you'll love how FORTE's intuitive process acts as a teacher. 
So, prepare to be surprised by how much you can learn and how fun creating sheet music can be!
Get your free 14-day trial
If you're still not convinced, simply download the free trial and start testing FORTE for yourself today. The free trial gives you 14 days to try out the full functionality of the software.
Before you know it, your composition skills will grow and your musical scores will become increasingly grand and complex. Imagine the endless possibilities that open up for a passionate and creative musician with such an easy-to-use music notation software…  
Try FORTE––the best music-writing app for Windows––today!
https://www.fortenotation.com/en/wordpress/wp-content/uploads/2014/12/Copy-of-Copy-of-Copy-of-Copy-of-Copy-of-Untitled-5.png
300
470
FORTE Team
https://www.fortenotation.com/en/wordpress/wp-content/uploads/2017/11/new_logo_forte-1.png
FORTE Team
2014-12-05 13:40:22
2020-02-04 21:45:11
FORTE – Music Writing App for Windows [Updated for 2020]