The once complex and time-consuming task of transposing music has been made quick and simple with FORTE.
In this post, we will look at how you can use FORTE to transpose music and how to make it even easier…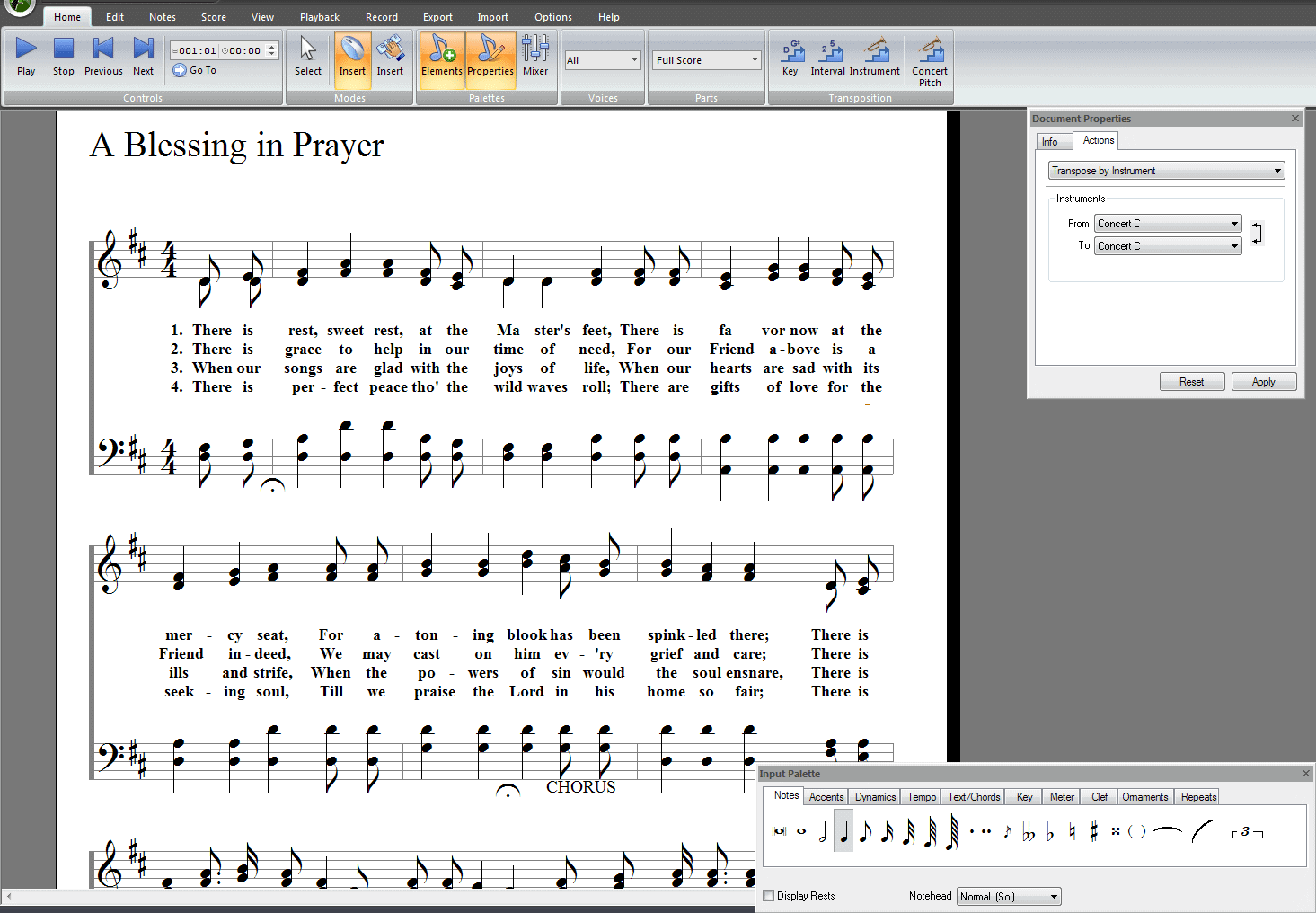 Transposing made quick and easy with FORTE  
When you first open FORTE, the welcome window displays the Score Wizard. The Score Wizard is a tool that helps you set up your new score in the quickest way possible, guiding you through the process.
First, give your piece a title and add the other relevant information. And next, you'll choose from a variety of transposing instruments.
Your options include basic orchestra instruments along with more obscure instruments that are less often used. If you can't find the instruments you need, you can add custom instruments.
After you've chosen the various transposing instruments, your basic sheet music setup is complete. It's now a simple process of clicking on the concert pitch tab and adding the notes.
Once the notes are in place, you can copy and paste the entire section into the other transposing instruments.
And when all the notes are in place, click the concert pitch tab again, and the notes will all be correctly notated.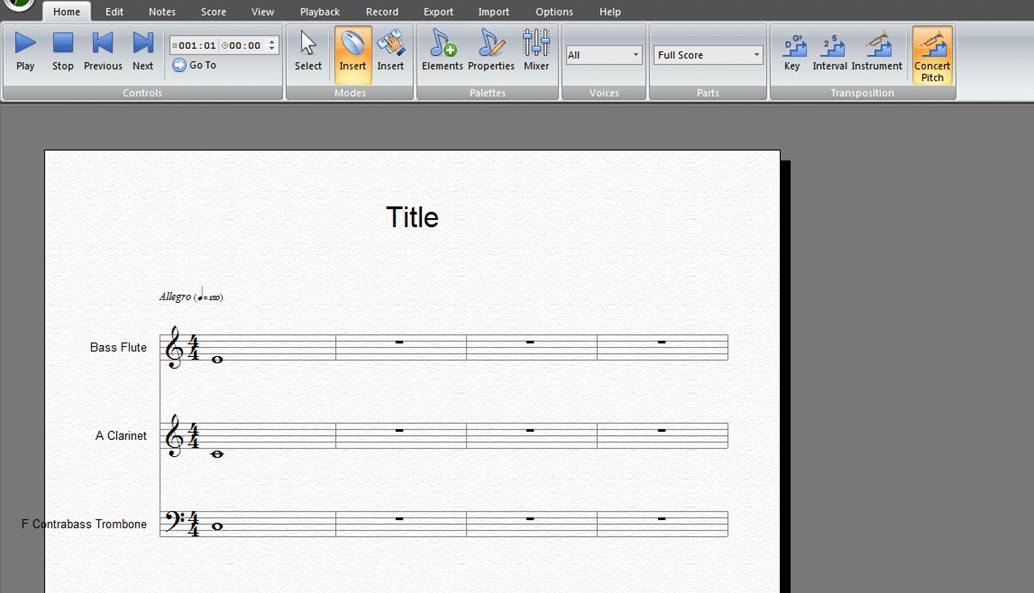 Download a free trial
When you first transpose music using FORTE, you'll discover for yourself what an incredibly simple and intuitive process it is.
This feature will allow you to create some truly unique scores and use instruments you may never have dared attempt.
Remember that near impossible piece you wanted to compose but transposing it made it seem out of reach? With FORTE's transposition feature, it can now be a breeze.
To help you get started, we offer you a free 14-day trial of the latest FORTE software. (Please note, we also offer FORTE Free, which gives you more limited features.) 
So, go ahead, download FORTE today… and create a piece with multiple transposing instruments that no one has yet composed.
Transposing music with FORTE made even easier
Game-changing magic happens when you use the latest version, FORTE 11, in combination with ScanScore 2.
(ScanScore 2 comes as part of the Premium package but can also be purchased separately.) 
With ScanScore, you can now easily import PDFs or scan in physical sheet music with superior accuracy for both editing and transposing.
For more information and to download a free trial, please visit the ScanScore website.
https://www.fortenotation.com/en/wordpress/wp-content/uploads/2014/12/Copy-of-Copy-of-Copy-of-Copy-of-Copy-of-Copy-of-Copy-of-Untitled-11.jpg
300
470
FORTE Team
https://www.fortenotation.com/en/wordpress/wp-content/uploads/2017/11/new_logo_forte-1.png
FORTE Team
2014-12-20 13:40:32
2020-02-04 16:50:07
How To Transpose Music With FORTE [Updated for 2020]