By Charlotte A. F. Farley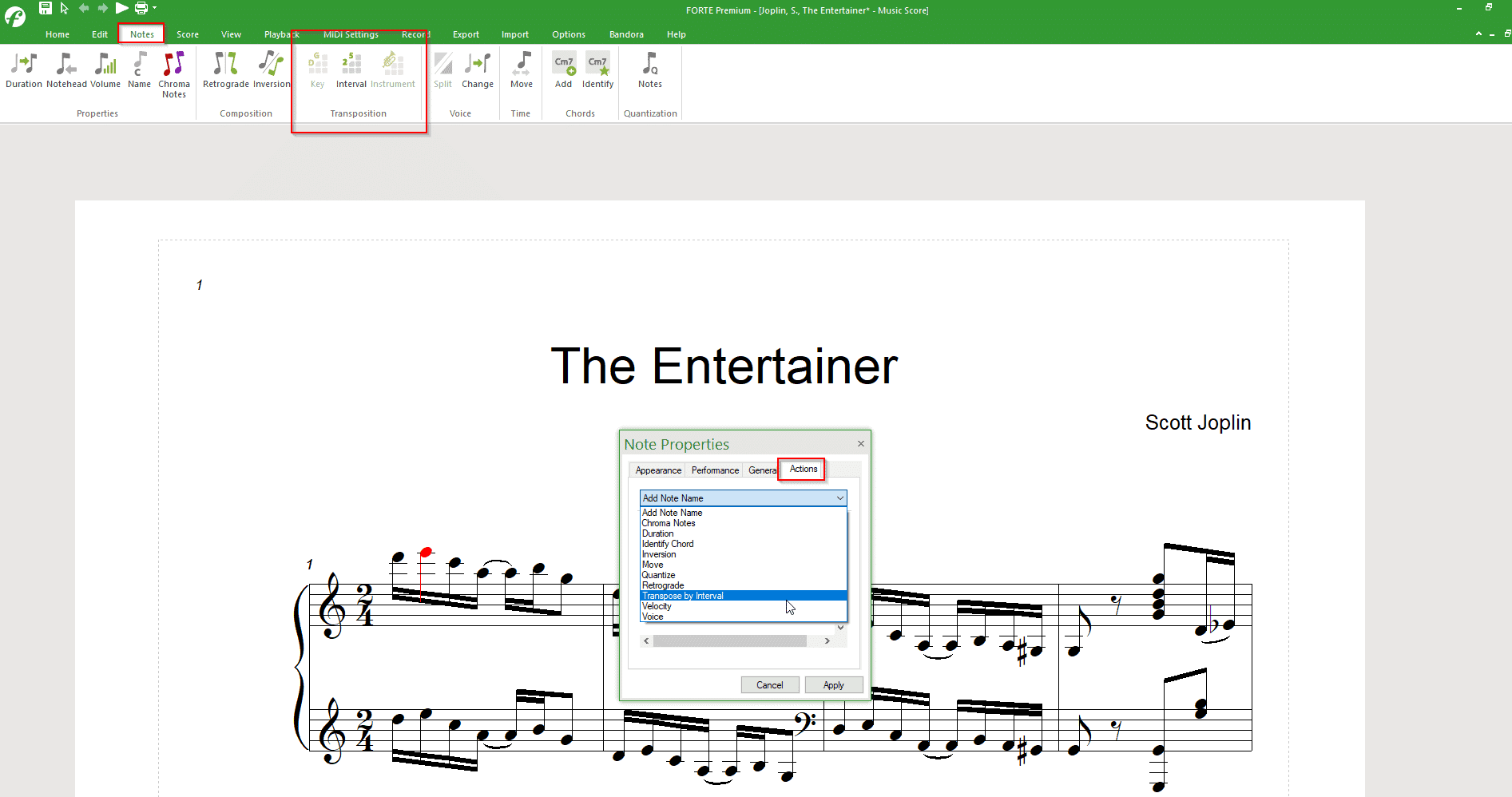 My dad, a former musical director and guitarist for acts like Chuck Berry, Bo Diddley, and The Shirelles, always told me this…
If you're going to make it in music, you should learn as many songs in as many keys as possible. 
He has a valid point. But not everybody can instantly transpose music. Then again, not everybody needs to, especially if you have a transposition software that essentially does the hard work for you.
FORTE's software offers you three super-simple ways to transpose:
Key transposition allows you to easily change the key and range of an entire piece. This is great for composers composing for a specific voice. Now they can quickly and easily customize a song and change the key to suit the performer.
Interval transposition will take a passage and move

 it up or down with all of the correct key signature/accidental markings. This drastically cuts down input time for passages that are the same but in a different key area, and is ideal for someone writing sequences.

Instrument transposition is laid out to transpose any given line of the music for a particular instrument. So, for a solo composer, they can write a melody, and then easily transpose it for whoever is available with the click of a button!
Just like the rest of the FORTE notation software, the transposition function is easy to experiment with and intuitive to use. You can read up on transposing with these tutorials here.
Want to check it out for yourself? Download your free 14-day trial of FORTE today!
https://www.fortenotation.com/en/wordpress/wp-content/uploads/2014/04/Copy-of-Copy-of-Copy-of-Copy-of-Copy-of-Copy-of-Copy-of-Untitled-15.jpg
300
470
FORTE Team
https://www.fortenotation.com/en/wordpress/wp-content/uploads/2017/11/new_logo_forte-1.png
FORTE Team
2014-04-27 17:59:42
2021-03-03 15:25:04
Transposing Music with the Transposition Software FORTE [Updated for 2021]