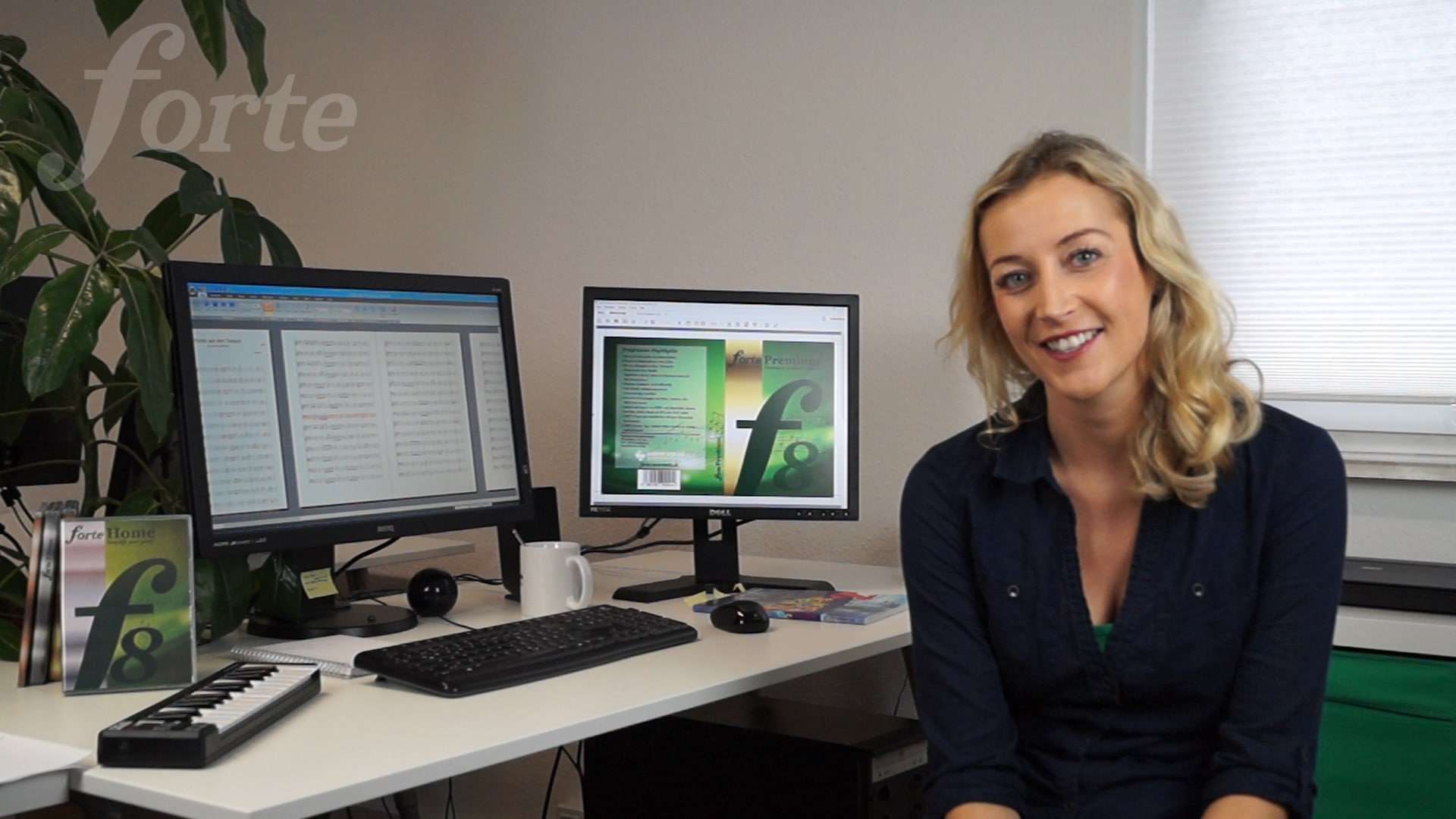 Now take a picture with your smartphone,
and FORTE Scan will convert it
so you can start editing immediately…
Maybe you've wanted to transpose your music, set up playback of your choir part, or finally digitize your sheet music archive? We've been hard at work on the new scanning module to get it just right. The recognition is much better now, the user interface is much friendlier, and best of all, now your smartphone can be your scanner!
There are three ways to scan your music with FORTE 8:
You can use the conventional way using a printed original and a desktop scanner.
You can import image files.
Or you can quickly snap a picture with your smartphone or tablet, using FORTE's Scan App
The FORTE Scan App: Your mobile Scanner
FORTE's Scan App is available for Android and iOS devices. We'll be releasing it on Monday, and you can download it for free. When you synchronize your phone or tablet with your computer via a QR-Code, the pictures you take with the app are automatically loaded into FORTE's Scan Module. This works just as well when you're on the road! When you get back to your computer later, you'll find the sheet music you took pictures of ready to select for scanning.
The new User Interface: Step by Step to a Flawless Result
FORTE Scan guides you through the whole process. First, the general parameters like clef, key and meter are set. Next, FORTE Scan asks you about possible mistakes within the measures. If you find a wrong note, just mark it. Finally, FORTE suggests alternate readings of the same measure. In very rare occurences, none of the suggestions is correct. FORTE Scan will then export an empty measure.

Once FORTE Scan has read your score, you can open it in FORTE for further editing. Some elements, such as dynamic markers for example, will need to be added manually. You'll also look it over to eliminate any last tiny misreads. Once you've added the title information & edited the layout to your preferences, your score is final. Enjoy your newly digitized music!
So, what do you think? How do you like it?
Which score will you digitize first with your FORTE Scan?
We're so looking forward to your comments on our blog.
https://www.fortenotation.com/en/wordpress/wp-content/uploads/2016/11/Vorschau_Scan.jpg
1080
1920
FORTE Team
https://www.fortenotation.com/en/wordpress/wp-content/uploads/2017/11/new_logo_forte-1.png
FORTE Team
2016-11-22 15:03:36
2016-11-22 16:31:04
Here comes FORTE Scan!