FORTE's free sheet music software is an amazing gift to many musicians, and here's why…
It's actually not uncommon for musicians to be able to play an instrument while being unable to read sheet music. Many assume it's too difficult to compose or follow music notation, but this isn't the case.
And with modern-day software and apps, it's easier than ever to learn to read sheet music and create unique compositions.
Why choose FORTE notation software? 
There are a variety of music notation programs out there, but FORTE is one of the easiest to use. 
FORTE music notation software was developed by our small team in Germany (the home of classical music). As a team, we believe everyone can enrich their lives through music and we created FORTE to be user-friendly, functional and fun.
It really is the perfect sheet music software for musicians of any level to learn to read music and create unique compositions.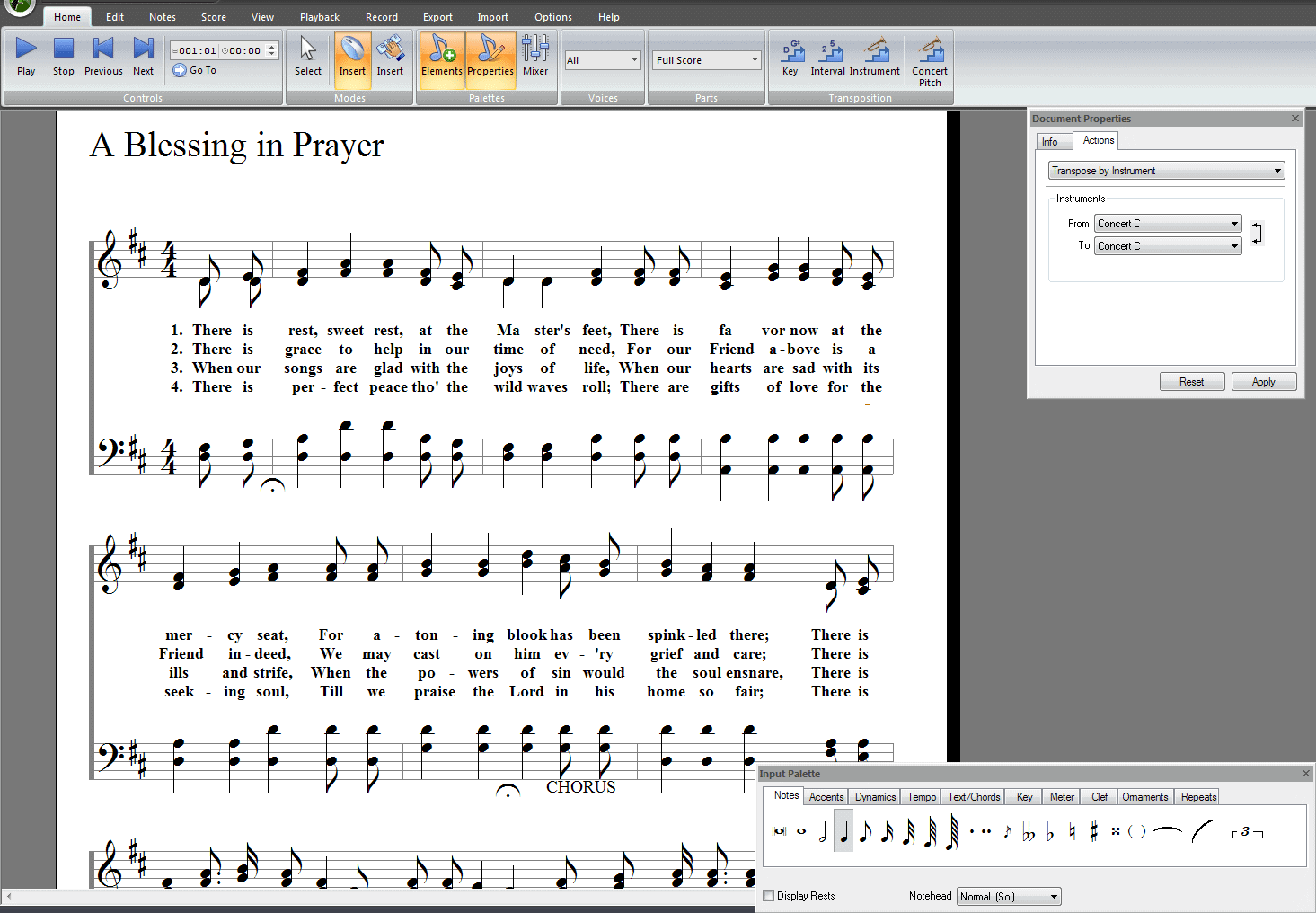 FORTE 11 – f
ree trial available 
The most recent version of the software is FORTE 11. FORTE 11 comes with a variety of features, and, perhaps most importantly, a free 14 day trial.
With FORTE, it isn't necessary to go through endless, time-consuming tutorials before starting work on your sheet music. Simply download the free trial, install it on Windows, and the program will guide you through the notation process.
FORTE walks you through each step, from start to finish, so your musical skill level is completely irrelevant.
And once you've composed your original piece of music, your score is in a layout that's ready to print.
Note, the free trial of FORTE gives you access to the full-functionality of the program for 14 days. In addition to this, we also have FORTE Free which has more limited features. FORTE Free offers a great introduction into the world of music notation software and is yours to enjoy, completely free. 
For beginners
If you're a beginner in the world of music notation, you'll be surprised by how quickly you learn to compose your own pieces. With our user-friendly interface, you can compose a piece in around 10 minutes.
Of course, if you want a stronger grasp on the process, you'll probably want to dive in and spend more time writing your music. (FORTE can be extremely addictive and you'll soon realize that reading sheet music and composing are not as difficult as you once thought.)
For more advanced musicians
If your musical skills are more advanced, you'll be right at home with FORTE 11.
Depending on the edition you use, you can create complex scores with
up to 8 independent voices
left and right-hand parts
32 instruments/staves per system
You'll be able to
insert notes with a MIDI keyboard
add lyrics
use an audio sequencer to import audio to play along with your composition
and much, much more!
The possibilities are endless for an advanced composer, so download the free trial and discover how simple it is for yourself.
And for beginners who may not understand some of the more advanced features of FORTE 11 at first, it's no problem… the longer you work with this sheet music software, the more confident you'll become.
Download your free trial
With modern music notation software like FORTE, there's no reason why musicians can't get a firm grasp on reading music and composing.
So get started today for free by downloading either FORTE Free, our free sheet music software, or our free 14-day trial of FORTE Premium!
https://www.fortenotation.com/en/wordpress/wp-content/uploads/2014/11/Copy-of-Copy-of-Untitled-11.jpg
200
280
FORTE Team
https://www.fortenotation.com/en/wordpress/wp-content/uploads/2017/11/new_logo_forte-1.png
FORTE Team
2014-11-30 13:40:21
2020-02-06 13:07:14
Free Sheet Music Software [Updated for 2020]