FORTE 10 will be released soon!
And today, we wanted to give you a first insight into the new features…
FORTE 10 Premium comes with a new scan engine, which will replace FORTE Scan and yields much better results.
Also, we'll be releasing a new tool so you can generate automatic arrangements for your songs. We'll be posting more details about this in the weeks to come.
But for now, check out the quick animation below showing one cool feature from FORTE 10…
This feature gives you the option to invert the color scheme. In "Night Mode," everything appears dark so you can work more easily.
This is how it looks: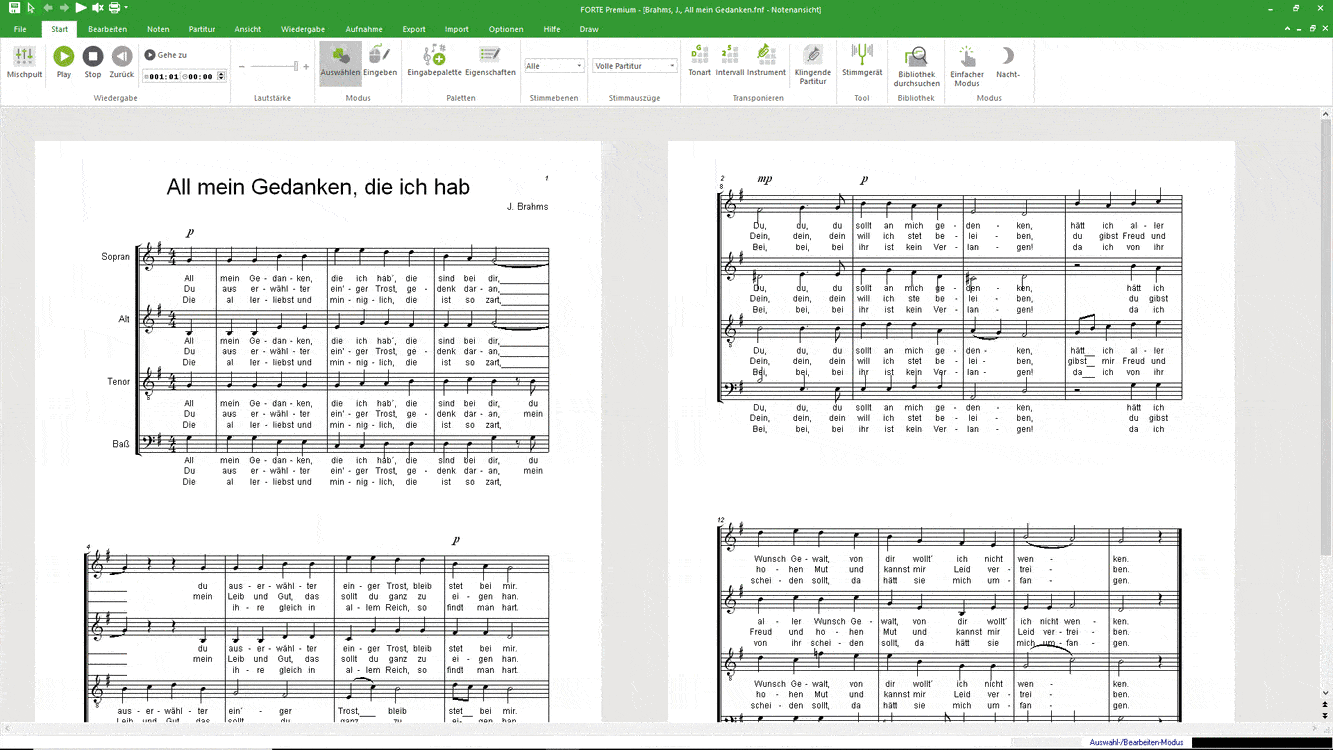 In the weeks to come, we'll introduce you to all of FORTE's new features.
Let us know what you think in the comments below!
https://www.fortenotation.com/en/wordpress/wp-content/uploads/2018/10/DarkMode.gif
750
1333
FORTE Admin
https://www.fortenotation.com/en/wordpress/wp-content/uploads/2017/11/new_logo_forte-1.png
FORTE Admin
2018-10-19 16:17:27
2020-01-29 17:44:53
FORTE 10: A First Glimpse