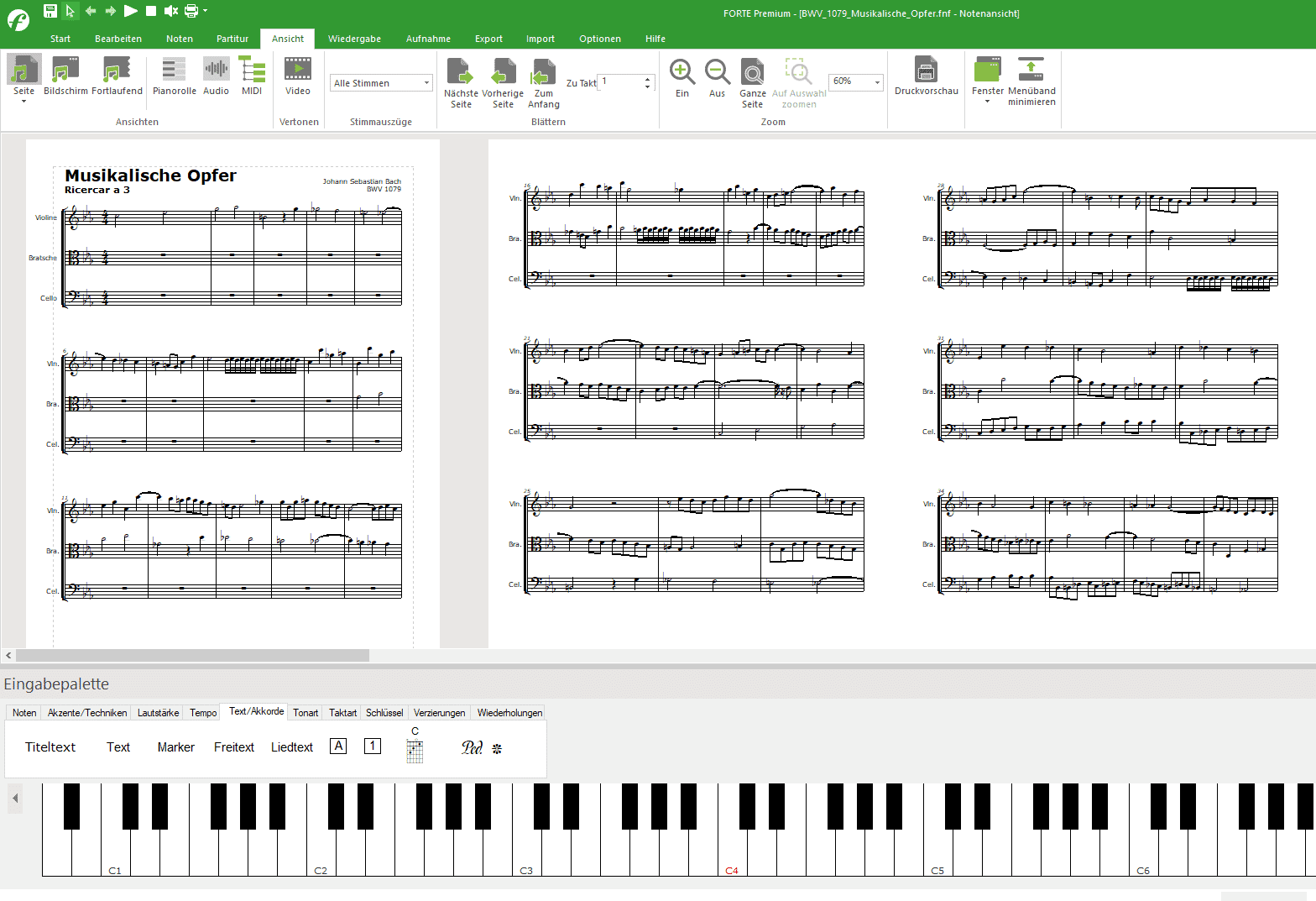 Frederick the Great and J.S. Bach and a musical dialogue
On January 24th, 2018 Frederick II celebrates his 306th birthday. Now, that's some information I might have missed easily, you think with a slight sarcastic nuance?
Well, well, well… we have quite a story to tell about Frederick and Johann Sebastian. Without the music loving King of Prussia we had missed out on a genius piece of music by J.S. Bach. "The Musical Offering" is a collection of keyboard canons and fugues and other pieces of music around the following theme:
In 1747 J.S. Bach was invited to try out the latest Fortepianos of King Frederick II. The story goes that the King played the theme to Bach prompting him to improvise a three-voice fugue.
Watch this scene re-enacted in the movie "Bach trifft Friedrich" ("Bach meets Frederick" – find a short summary in the video comments below):
Since Bach mastered the King's command easily, the ante was upped to a six-voice fugue. Seeing that the theme was too complex to improvise this fugue instantly, Bach promised to compose the complete fugue and return the sheet music.
Back in Leipzig, Bach composed a three-voice fugue, a six-voice fugue, some canons and a sonata for flute, violin and basso continuo based on this "regal theme".
The following video shows you the regal theme and Bach's masterly execution of it:
We don't have scientific proof that Frederick the Great actually wrote the so-called "regal theme". The King was a known and dedicated flutist, having enjoyed composition master classes by Johann Joachim Quantz. Musicologists assume that either Quantz or Bach's son Carl Philipp Emanuel (who held a position at Frederick's court at the time) lended a hand in creating the theme.
Are you curious about the music?
Download the fugue about the regal theme as the three-voice or the six-voice set for FREE. You can open and playback the sheet music with all FORTE 9 editions.
The Musical Offering 3 voice
The Musical Offering 6 voice
FORTE 9 is not yet on your windows computer?
Download the trial version here!
https://www.fortenotation.com/en/wordpress/wp-content/uploads/2018/01/BWV_1079_Musikalische_Opfer.png
1073
1568
FORTE Admin
https://www.fortenotation.com/en/wordpress/wp-content/uploads/2017/11/new_logo_forte-1.png
FORTE Admin
2018-01-19 15:29:44
2018-01-22 14:27:04
Free Sheet Music: "The Musical Offering"