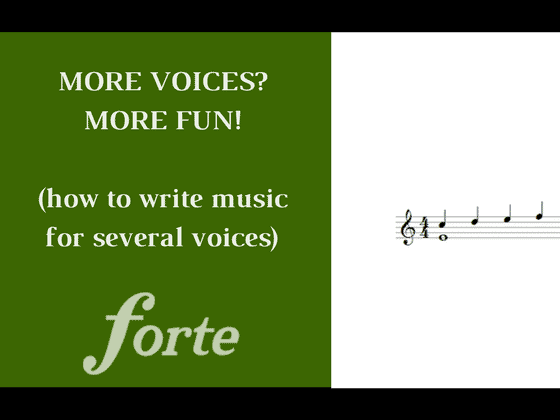 How to notate different note values on the same beat without losing track.
Susan wrote to us:
"I'm having trouble in the base clef: I have inserted a whole note. Now I want to add quarter notes to the same bar. But FORTE jumps automatically to the next bar. Or I get the "NO"-sign. What do I do?"

When you think of a choir, it is easy to see that there are several voices singing music at the same time. But when you look at instrumental music, you can meet "several voices" as well. It's most common with piano music. But there are many other instruments whose sheet music can look like the illustration above.
Multiple Voices
Here's the solution: Think of the different note values as of different voices.
Each voice gets its layer. You can assign these layers.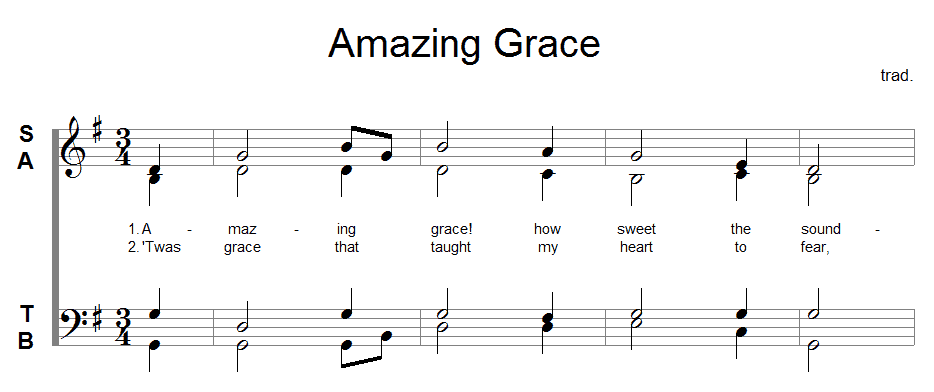 The soprano and the tenor are assigned to voice level 1.
This assignment influences the direction of the note stems. Level 1 goes up while notes on level 2 go down.
That's quite comfortable for the reading ease.
If you're writing piano music, there are additional voice levels for your left hand.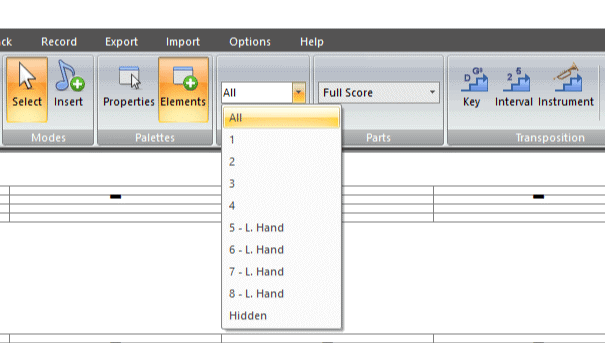 Have a look at the assigning of voice levels (and find out about the grey notes) in the video "Working with Multiple Voices":
Note:
The illustrations and the video are made with FORTE Premium. You have up to 4 voice levels per track here.
In FORTE Home and Basic, you can write 2 different voices per track.
For your piano music, you'll write the left hand on the levels 3 and 4.
How did you like this post?
We're looking forward to your comment!
https://www.fortenotation.com/en/wordpress/wp-content/uploads/2017/03/Blog_Voices-Fun_EN_20170322.png
420
560
FORTE Team
https://www.fortenotation.com/en/wordpress/wp-content/uploads/2017/11/new_logo_forte-1.png
FORTE Team
2017-03-24 09:56:22
2017-07-10 12:13:40
More Voices, More Fun: Music Notation for Choir and Pianos