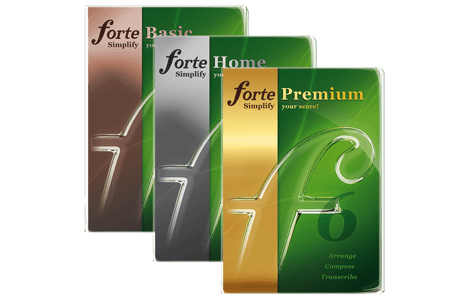 FORTE music notation software was developed by a small team in Germany, the home of classical music; their mission was to create the easiest music notation software possible. FORTE is user-friendly with an extremely intuitive user interface; it is perfect for all ages and skill levels. While FORTE is great for beginners it also has many advanced features that will be of more use to skilled musicians.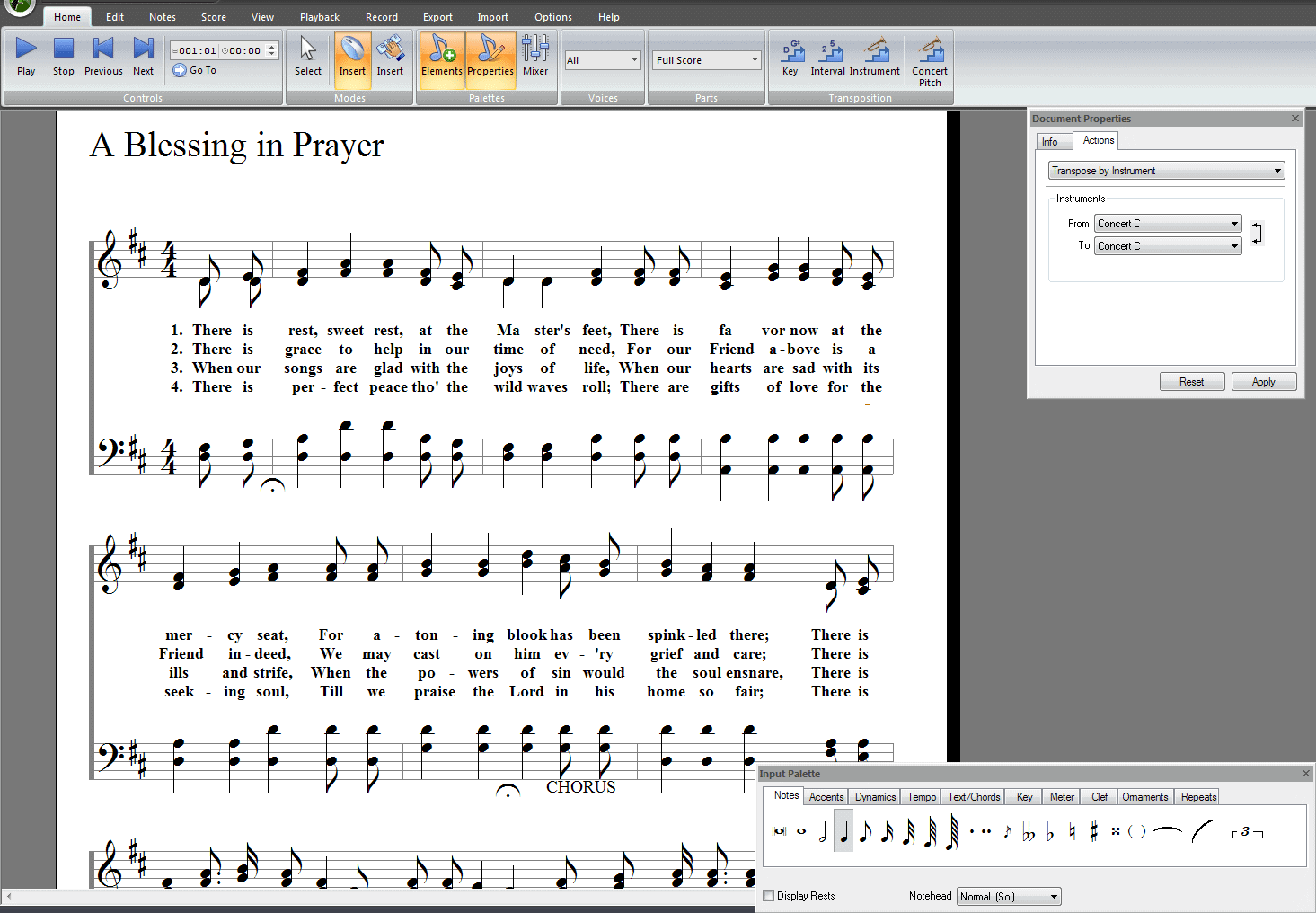 There are 4 basic editions of FORTE music notation software: Free, Basic, Home, and Premium. The Premium edition is the best for musicians looking for more advanced features. The most recent version of the software is FORTE 6. With added features like a new screen view and enhanced music scanning, now you can scan sheet music and get a near perfect import. Perhaps the greatest improvement of the new version 6 is the ability to transpose music.
When you first open FORTE the welcome window will have the Score Wizard, this helps you set up your new score in the quickest way possible. After you have given the piece a title and other relevant info, you will be able to choose from a variety of transposing instruments. It includes basic orchestra instruments along with more obscure instruments that may not be used as often. If your instrument is not found you can manage the list by adding your own custom instrument.
After you have chosen the various transposing instruments you will have the basic setup of your sheet music ready. It is now a simple process of clicking on the concert pitch tab and adding the necessary notes. Once you have the notes in place you can copy and paste the entire section into the various other transposing instruments on your sheet music. Once all the notes are in place you can click the concert pitch tab again and all of the notes will be correctly notated.
It is such a simple and intuitive process to transpose music with FORTE. Imagine if some of the greatest composers had this simple time saving device on their side when composing music. This feature will allow you to create some truly unique scores and use instruments that you may have never wanted to attempt. Think about the most impossible piece you have always wanted to compose, but the transposing made it too difficult. Well with the new transposing feature in FORTE 6 it will now be a breeze to do this. This is why FORTE 6 is so popular because of a long-requested feature like this! After you have downloaded your FORTE software and spent a few minutes getting to know it, get a little crazy with the transposing feature. Go ahead and create something with multiple transposing instruments that no one has yet composed. Enjoy!
https://www.fortenotation.com/en/wordpress/wp-content/uploads/2014/12/FORTE6_3Verpackungen_webEN.png
300
470
FORTE Team
https://www.fortenotation.com/en/wordpress/wp-content/uploads/2017/11/new_logo_forte-1.png
FORTE Team
2014-12-20 13:40:32
2015-03-30 13:48:19
How To Transpose Music With FORTE